One Team with passion for excellence, expertis of the Italian lifestyle, veterans of the Industry, graduated in some of the most renowed hotel schools and Universities, with operational backgrounds matured in international hotel chains like CIGA Hotels International, Trust House Forte, ITT Sheraton, Marriott Hotel & Resorts, Starwood Hotels & Resorts, Dorchester Group, Radisson SAS.
Experts in all the disciplines of the Hotel Operations, Finance, Sales and Marketing, Engineering, Arcitecture, Interior and Exterior design, Procurement, Human Resources and People Development.
Masters of the Six Sigma, Blue Ocean strategies and business model reconstruction.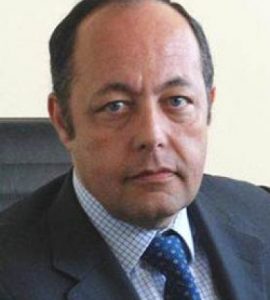 Senior Partner, Hotel Chief Executive Officer, born in 1951.
Leone Jannuzzi is a veteran with over 40 years' of experience within the luxury hotel & tourism industry. He has served for over 20 years as General Manager and specialist in all aspects of the hospitality arena being a problem-solver at all levels.
Senior Partner specialized in Information technology, born in 1969.
Enrico Giuriolo, engineer with Masters degree in mechanical engineering and former ICT manager with 20 years of experience in hardware and software solutions concept, design, engineering and maintenance.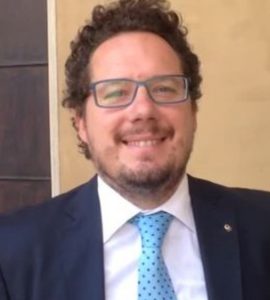 Manager, graduated in Finance and Administrative techniques; experts growed in some of most renowned hotel companies. Attended specific training courses as Hunt Communication, MCE Management, Financial management at the SDA Bocconi University (Milan), Financial Management at The Hague. Expert in Six Sigma and Sarbanes & Oxley procedures. Specialized in all the hotel's financial and accounting disciplines at both local and corporate level coordinating and organizing the optimization of all the administrative functions by departments with special focus on the fiscal and legal adherences. Master in the budgeting and analysis strategies.
Food & Beverage Operation
Our partner is graduated in Tourism Studies and has acquired a profound knowledge of all the operational aspects of the industry with decades of years of experience. With various high-end development training such as Innovation Management at the SDA Bocconi University (Milan), Financial Management at The Hague. Master in Six Sigma with the Black Belt certification, Graduated in Business Management from the Penn Foster College. His experiences include positions also Area Operations Manager in some of the most renowned hotel companies such as Dorchester Group, Starwood Hotels & Resorts, Marriott International Inc., Forte Crest and Radisson SAS.
Human Resources & People Development
Our Partner, master in the Human Resources Management & Quality disciplines, holds a Bachelor degree in Clinical Psychology and a Master degree in Organizational Psychology. A certified Psychologists by the British Psychological Society.
Expert in the training and in the people's development strategies. Guest speaker at the IULM University in Milan as well as the MIB School of Management in Trieste (Italy). Trained in the Six Sigma procedures served in some of the most International Hotel companies such C.I.G.A. Hotels , Starwood Hotels & Resorts, and many others.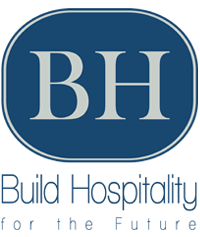 Each client is unique and requires individual approach. Guided by this principle, our specialists develop original and 100% efficient business expansion programs.

That's why we have the basis for pride.
Build Hospitality For The Future® provides fully comprehensive expertise aimed to promote and enhance the Hotel and Tourism Industry.

It actively promotes people diversity and educational growth; improving the community by encouraging and spearheading innovation; contributes to the economic development with integrity and environmental respect; delivers positive and timely financial returns.
For requests, informations or existing projects, please contact us.